Smartphones have replaced PCs and laptops for people that had no need for real computers to begin with. But smartphones just aren't going to cut it for professional graphic designers, financial planners, architects, bankers, computer graphic artists, web designers, SEO specialists and people in scores of other trades. They need real computers. But they also need to keep costs under control. And with many new high-end laptops going for $1,000-$2,000 and even more people need alternatives. Enter refurbished cheap laptops. Refurbished laptops are one of the hottest segments of the personal computing business. But buying one is not without risks. Perhaps the most important aspect of the entire transaction is who you buy from.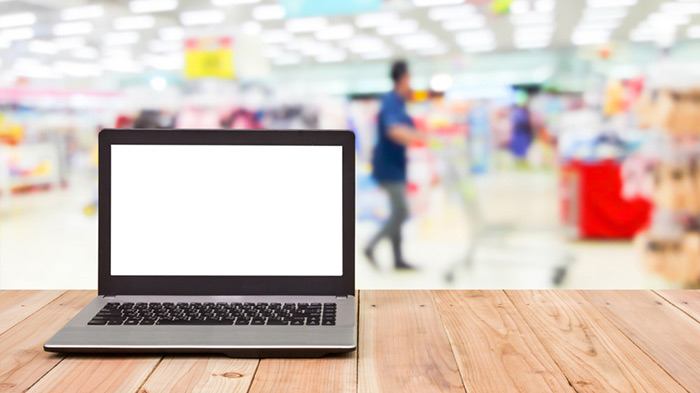 Cheap Laptops Doesn't Have to Mean Poor Quality Laptops
Who you buy your refurbished laptop from is as important as which machine you buy. Below, we'll get into the reasons why.
You Need to be able to Trust the Reseller
When looking for cheap laptops the reputation and reliability of the reseller is paramount. Not only because you need to be sure the machine you're getting is in first rate condition, but because you need to know you can rely on them to stand by the sale should you encounter problems with the laptop.
Certainly online sellers of refurbished laptops like Dell enjoy a fine reputation. But if you live in Colorado Dell's manufacturing and refurbishing facility in Chennai, India is a long way away. And a lot can potentially happen to your laptop between here and there. In addition, good luck talking to the same person twice when you're trying to work your way through the Dell customer service maze.
On the other hand Affordable Computers is right down the road in Wheat Ridge and open 6 days a week. You don't have to send your machine halfway around the world to have it serviced and you can walk in and talk to the same humans that sold you the machine if you need to.
You Need to Know Your Laptop Is Refurbished and Not Used
When you buy from a private individual you are getting a used laptop. But when you buy from a retailer or reseller you might be getting a used laptop or you might be getting a refurbished laptop. Refurbished laptops often come from corporate sources and were only occasionally used. They were then rigorously checked and restored before being offered again for sale.
When searching for cheap laptops refurbished are always a better bet than used. Many refurbished machines even come with a 1 year warranty. So the first way to distinguish between refurbished or used is if the reseller offers you any kind of warranty. Because you're not even going to get 30 days from someone selling a used laptop.
The other way to know is to buy from a company with a solid reputation who can explain and demonstrate to you exactly what they did when refurbishing the machine. Refurbishing often includes installing a new operating system. That won't be the case with a used laptop. You can tell when the OS was installed by checking the registry or system info files.
You Need to Know the Laptop Was Thoroughly Inspected
When we conduct a refurbishment we put the machine through a blizzard of tests including:
Testing the WiFi, Bluetooth and Ethernet capabilities.
Checking the state of the hard disk drive.
If there is an optical drive we check that too.
We check the state of the soundcard and speakers.
We run a series of stress tests on the CPU and GPU.
We check the battery to ensure it holds a charge as expected.
We also wipe the hard drive clean and do a reinstall of Windows.
We fix any problems and replace anything that needs replacing. The precise condition of the outside of the machine will go a long way toward determining the Grade assigned to the machine. Used laptops are sold as is. And for the buyer it's caveat emptor.
You Need to Know the Seller is Accountable
When it comes to cheap laptops it's important that the seller be accountable for what they sell. When you purchase a used laptop from an individual good luck trying to get them to take responsibility if the machine breaks down as soon as you get it home. Likewise, if you purchase the machine online from an anonymous seller you're going to have a hard time tracking them down if the machine arrives and it's obviously used and banged up and not refurbished.
When you purchase cheap laptops from Affordable Computers in Wheat Ridge you know where we are and how to get in touch. We've been here for years and our door is open 6 days a week if you need to bring the machine back or discuss an issue with us. We understand the word "accountable" and stand by our refurbished cheap laptops.
Conclusion
You can go ahead and purchase your laptop from an anonymous seller on eBay or some other online platform. Or you can come to Affordable Computers in Wheat Ridge, Colorado and speak to real humans who will take you through the process of how your machine was refurbished before you decide to purchase. You'll get reliable cheap laptops for your personal or business use that run like new and won't cost you an arm and a leg like new laptops can.